Staff
Rob Naber, P.T., O.C.S., S.C.S., A.T., C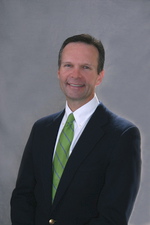 Rob Naber has been practicing orthopedic physical therapy for over 20 years. With early and continuing emphasis on rehabilitation of sports injuries, Rob has gained extensive experience treating football, basketball, soccer, tennis, track, and other athletes in a variety of settings, including the Sports Medicine department of Stanford University and West Valley College, where he also served on the teaching faculty.
An advocate and adherent of evidence-based physical therapy, Rob founded Physical Therapy of Los Gatos in 1997 to offer specialized treatment of lower extremity and spine problems related to gait dysfunction, and has extended his technical approach to include accelerated rehabilitation of complex shoulder problems experienced by throwing and swimming athletes.
Rob received his Master of Arts in Physical Therapy from Stanford University, where he also received the Dean's Award for his contributions to the university and its students. Rob received his BS degree from USC where he studied exercise physiology. He has earned additional certifications in Manual Therapy, Athletic Training, and Strength and Conditioning, and holds a specialization in Orthopedic Physical Therapy from the American Physical Therapy Association, and a specialization in Sports from the American Board of Physical Therapy Specialties. Rob's continuing academic service includes instructing physical therapists at national post-graduate seminars.